Senior Development Banker, BDC
Toronto, Ontario
Jasmin is a Senior Development Banker at the Business Development Bank of Canada, and has worked in this capacity for the last 13 years. Jasmin works extensively with emerging technology, innovation, knowledge based companies, and women entrepreneurs.
Jasmin provides both financial and consulting solutions to entrepreneurs. She serves as a Champion for both the technology industry and women entrepreneurs. As such, Jasmin is a frequent industry guest speaker.
Jasmin is well known in the market, and has successfully worked with many of the best and brightest companies. Much of her success lies in her astute ability to determine the credibility of a business's management team, and the potential for commercialization and success. She has consistently earned top ranks at BDC, and is currently providing analysis on "Beyond the Deal" for Dragon's Den.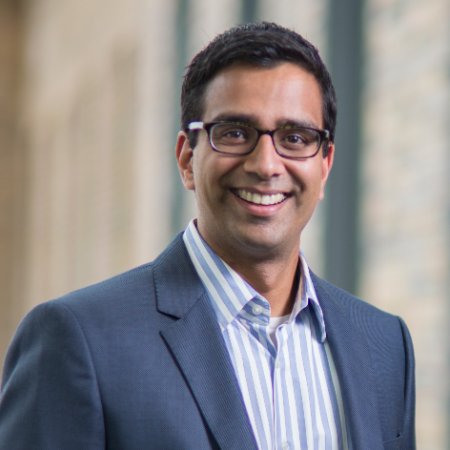 Associate Director, BDC IT Venture Fund
Toronto, Ontario
Ajay Gopal is an Associate Director with the IT Venture Fund. He joined BDC Capital in early 2016.
Ajay has over seven years of experience in the financial sector. He has worked in hedge fund and private equity investing in New York and Toronto. Ajay began his career working in investment banking with Citigroup in New York.
Ajay holds an MBA from the Ivey Business School, as well as Bachelor of Science in Electrical Engineering and a Bachelor of Arts (Hons) in Economics from Queen's University. He also holds the Chartered Financial Analyst (CFA) designation.
Managing Director
Erin Bury is the Managing Director at Eighty-Eight, a Toronto-based creative communications agency. Prior to Eighty-Eight she was the Managing Editor at startup publication BetaKit, and director of communications at Sprouter, which was acquired by Postmedia in 2011. Erin writes a monthly column for the Financial Post, and is a tech commentator on CTV News and Newstalk 1010. She has appeared in publications including The New York Times, Forbes, CNN, and Canadian Business, and was named one of Marketing Magazine's top 30 Under 30 marketers. Her claim to fame is being retweeted by Oprah - twice.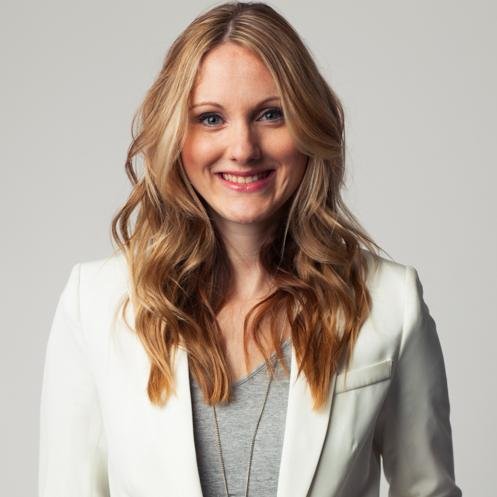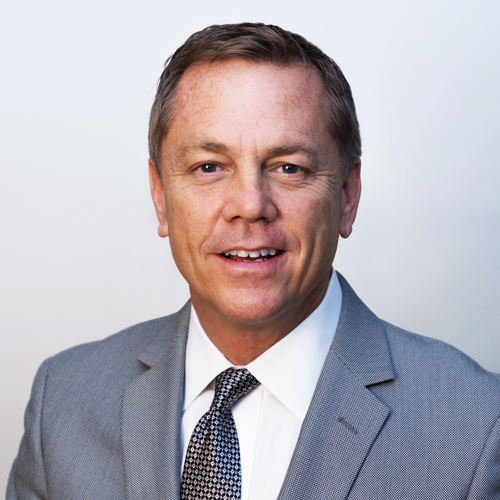 Chief Investment Officer (CIO), Ontario Investment Office
Government of Ontario
Allan O'Dette was appointed as Ontario's first Chief Investment Officer (CIO) in April 2017. Allan leads the newly created Ontario Investment Office, which has both a domestic and international facing mandate to secure increased investment in key sectors while strengthening the overall competitiveness of Ontario firms.
Previous to this position, Allan was the President and CEO of the Ontario Chamber of Commerce (OCC). Prior to joining the OCC, Allan was an entrepreneur and a senior executive in the biopharmaceutical industry with over 25 years of experience.
Allan has served on numerous public and not-for-profit boards and committees. He was awarded the Queen Elizabeth II Diamond Jubilee Medal for his contributions to his community and his philanthropic and volunteer activities. He serves on the Markham Stouffville Hospital Board and is the Incoming Chair.
Allan holds a Bachelor of Arts degree from Trent University, an MBA from the Rotman School of Business at the University of Toronto, and has an Institute of Corporate Directors (ICD.D) designation.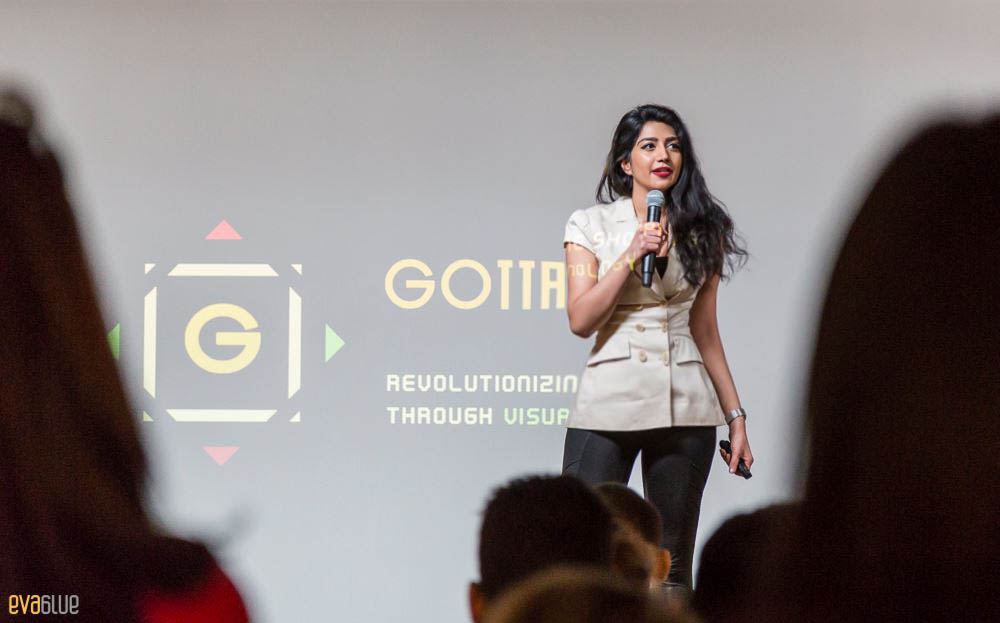 Tanya Sardana is a digital media specialist with corporate communications experience ranging from L'Oreal Canada, Bell Media, Starbucks, Massimo Dutti, Ensuite Media, all the way to 27,000+ engaged followers on her personal Instagram.
She has generated over 2.7 million+ digital impressions for her clients in 2017, and produced interviews for the likes of Justin Trudeau, Geoff Molson, Stephen Bronfman and Alain Bellemare on Bell Media's nationally syndicated radio show, 'The CEO Series', which have further been published in The Globe And Mail and The Financial Post.
Social media growth hacking and innovative journalism are her strengths, as she looks to expand her personal footprint in Canada's broadcast media landscape. She attended McGill's business school, Desautels, during which she launched two startups and graduated magna cum laude.
Partner, Panache Ventures
Montréal, Québec
David Dufresne is a senior executive with 15 years of experience in venture capital, music and tech industries. He is a Partner with Panache Ventures, a pre-seed and seed stage venture capital firm active across Canada. David started his career in the Canadian VC industry in the early 2000s and then acted as CEO of music tech company Bandzoogle for 5 years. He then worked with music platform Bandcamp, before returning to VC and joining 500 Startups Canada's first fund. He's also an advisor to different tech startups and a board member of the POP Montreal International Music Festival. Outside of work, David is a total music snob, an hyperactive photographer, an aging offensive defenseman at both hockey and soccer, and he loves to explore the city and the great outdoors with his family.
Christian Lassonde
Founder & Managing Partner, Impression Ventures
Toronto, Ontario
Christian is the founder and managing partner of Impression Ventures, a VC firm focused on investing in Seed and Series A deals in the fintech sector. Lassonde is a founder, having built and sold Virtual Greats, a luxury online IP rights broker, and Millions of Us, a digital agency. Christian spent a decade in San Francisco building software for Second Life, LucasArts and Electronic Arts and selling solutions to Sony, Nike, Warner Brothers, General Motors, Coke, Intel and many more Fortune 500 companies.
Maor Amar
Managing Partner, Impression Ventures
Montréal, Québec
Maor Amar is a Global Capital Markets professional. Over the last 20 years he has held roles with increasing responsibilities within the institutional sales department of two highly regarded investment banks. Throughout the years Mr Amar has advised some of the world's largest institutional investors based in Europe, Canada and the US and has had the opportunity to work with the managements of many of North America's largest corporations.
Maor Amar holds a bachelor degree in mining engineering from McGill university (1994) and a Masters in Management degree from Ecole Superior de Commerce de Nice, Sophia Antipolis (1996). Mr Amar is 44 years old and lives in Montreal along with his wife and 2 kids.
Director, Civic Innovation Office
City of Toronto
The Civic Innovation Office delivers and develops innovative approaches to problem solving within City government.
Each year, the Office will tackle meaningful and complex challenges affecting residents of Toronto by co-designing and co-creating solutions alongside City Staff, residents and local organizations.
Reporting to the City Manager's Office, the Civic Innovation Office was created through a three-year grant from Bloomberg Philanthropies' global i-team program, which helps cities build capacity for innovation through data, design thinking and technology.
Acting as a bridge between the City and Toronto's growing innovation and technology community, the Office takes a collaborative approach to addressing complex challenges to help improve the quality of life for local residents.
Co-Founder of Titan Medical Inc.
Toronto, Ontario
Dr. Reiza Rayman received his PhD in Telesurgery, MSc in Medical Biophysics-Fluid Dynamics from Western University and his MD from the University of Toronto. Dr. Rayman is a successful physician and businessman. He was part of the team that performed the world's first robotic heart bypass surgery and was a Co-Founder of Titan Medical Inc. (TMD:TO; TITXF:OTCQX), a Robotics Surgical Technologies company.
Managing Partner
Ferst Capital Partners (FCP)
Dominique Ferst is a Managing Partner with Ferst Capital Partners (FCP), Canada's leading early stage FinTech focused Venture Capital firm.
Mr. Ferst is an experienced entrepreneur, operator and investor who has successfully founded, operated and exited companies which have pioneered significant innovations in the Canadian Internet and financial services industries over the last 20 years.
Notable history includes co- founding TradeFreedom Securities, which was successfully acquired by ScotiaBank on October 2007 and Odyssey Internet, one of Canada's first major ISPs, which was successfully acquired in 1997 and was amongst the first cohort of Canadian tech startups.
Transitioning from a successful entrepreneur, Mr. Ferst continues to innovate as an investor with FCP, a firm with the mission to support the next generation of Canadian entrepreneurs building disruptive FinTech companies that improve the financial lives of all Canadians.
FCP provides early stage venture capital and operates Canada's FinTech Startup Studio, which provides support to portfolio companies through a team of passionate developers, designers, digital marketers, growth hackers and entrepreneurs.
Principal @ Stockdale Growth Consulting
Sarah Stockdale is a growth veteran, with 7 years of experience growing and scaling early stage technology companies. With experience working at venture-backed companies out of both Toronto and Silicon Valley, Sarah has grown companies from scratch and led large growth teams.
Sarah has spent her career growing and scaling early-stage technology companies out of Silicon Valley and Toronto. Most recently, Sarah led a multi-national growth team at Tilt as the Director of Global Community Growth, which was acquired by Airbnb in 2017. Sarah is a TEDx speaker and has spoken at universities and tech conferences across North America.
Currently, Sarah owns Stockdale Growth Consulting, where she advises and coaches Toronto and San Francisco startups on strategic growth. She is a passionate advocate for creating safe spaces for women and people of color in tech.
Past experience includes Product Marketing and Business Development at Wave and most recently, Sarah led a multi-national growth team at Tilt as the Director of Global Community Growth. Sarah mentors with Venture for Canada and 500 Startups, and has taught and spoken at Ryerson, Queen's, Brainstation, HackerYou, McMaster, George Brown and Mohawk College.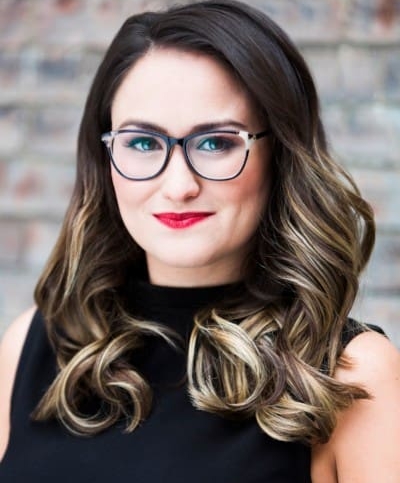 Investment Director, MaRS IAF
Toronto, Ontario
Craig has 20 years of combined experience operating and investing in technology companies. Prior to IAF, Craig founded and held senior executive roles within a number of digital media and healthcare companies. Prior to that, Craig spent 10 years in progressively senior roles at global digital media, marketing and software firms.
Education:
Kellogg School of Management / Schulich School of Business, MBA
Harvard University, CSS, Business
Worcester State University, BSc, Psychology
Managing Partner, TWG
Toronto, Ontario
Chris is a Managing Partner at TWG, a software consultancy with deep expertise in digital strategy, product design and engineering. He is a mentor, speaker and active investor with a portfolio of more than 25 startups throughout the US and Canada.
Chris joined TWG after a lengthy career running product teams in the Enterprise Software Market, focused on Business Intelligence, Analytics and Performance Management. He's worked for startups and with large organisations and has helped to build teams in Silicon Valley, London, England and his hometown of Toronto. At TWG, he leads a growing team of 120 product managers, designers and engineers that work with innovators from funded startups to large enterprises building software used by millions. Chris holds an MBA from Northwestern's Kellogg School of Management.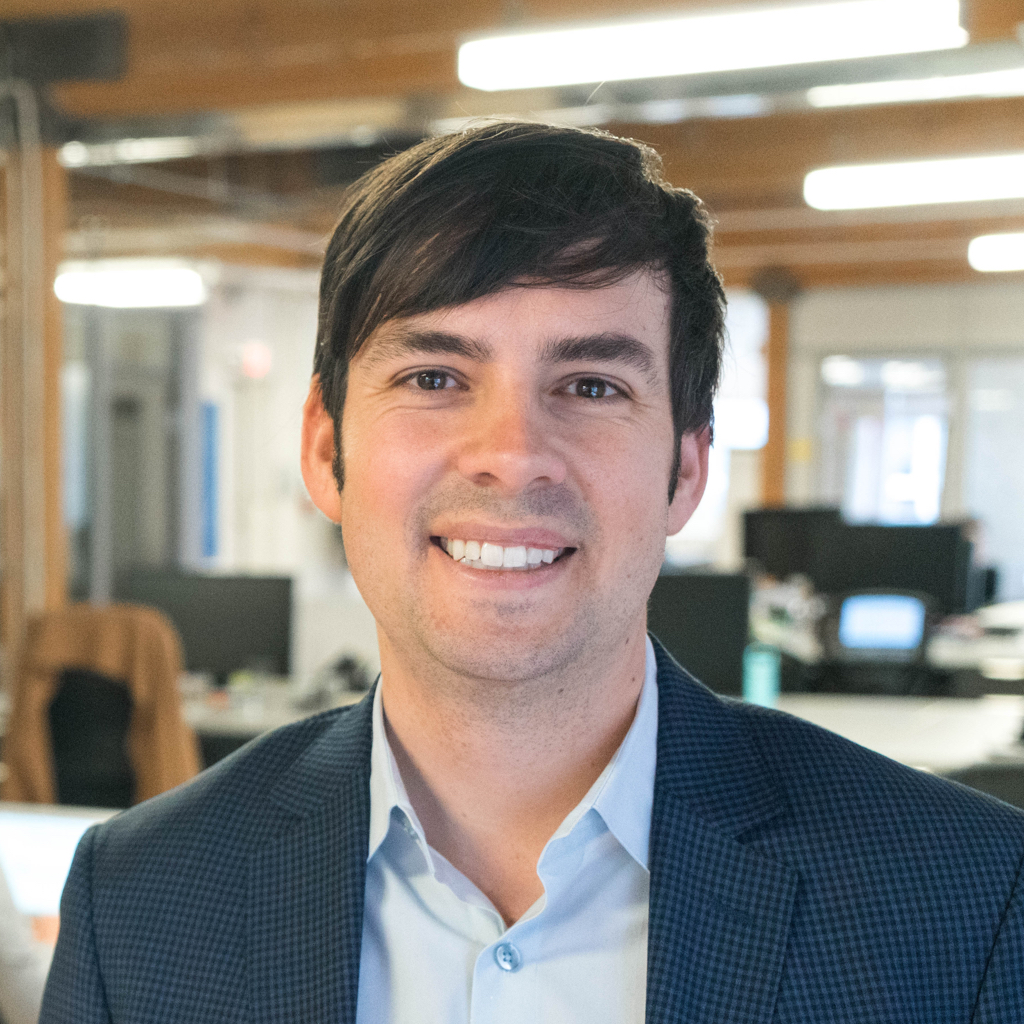 Founder and CEO, Diagram + Managing Partner, Portag3 Ventures
Francois Lafortune is a Montreal-based entrepreneur and investor with fifteen years' experience in building businesses and the financial technology sector. He is the founder and CEO of Diagram, a venture launchpad that helps create and launch technology companies pursuing disruptive innovation in the financial and insurance sectors, and a Managing Partner of Portag3 Ventures, the venture capital arm of Power Financial Corporation. Francois also sits on the Board of Directors of Hydro-Québec.
Francois spent seven years at McKinsey & Company, during which time he served as co-leader of McKinsey's Canadian Technology practice.
Francois earned a Bachelor of Engineering from McGill University (Honours Program, graduating with Great Distinction), and an MBA from the Stanford Graduate School of Business.
General Manager, Diagram + Head of Community, Portag3 Ventures
Montréal, Québec – Toronto, Ontario
Karel is the General Manager at Diagram and is focused on building the future of healthcare, financial services and insurance in Canada. There, he oversees its Toronto portfolio while leading community relations and partnerships. Karel also serves as an Associate at Portag3 Ventures to manage platform initiatives and communications, creating opportunities for companies within the Power Financial ecosystem to collaborate and expanding the footprint of Canadian innovation on the global stage. A strong advocate for the Canadian innovation ecosystem, Karel sits on the advisory boards for the Rideau Hall Foundation - Health Innovation, the Canada FinTech Forum and Venture for Canada. He is a university dropout from the Computer Science program at the University of Toronto, Trinity College.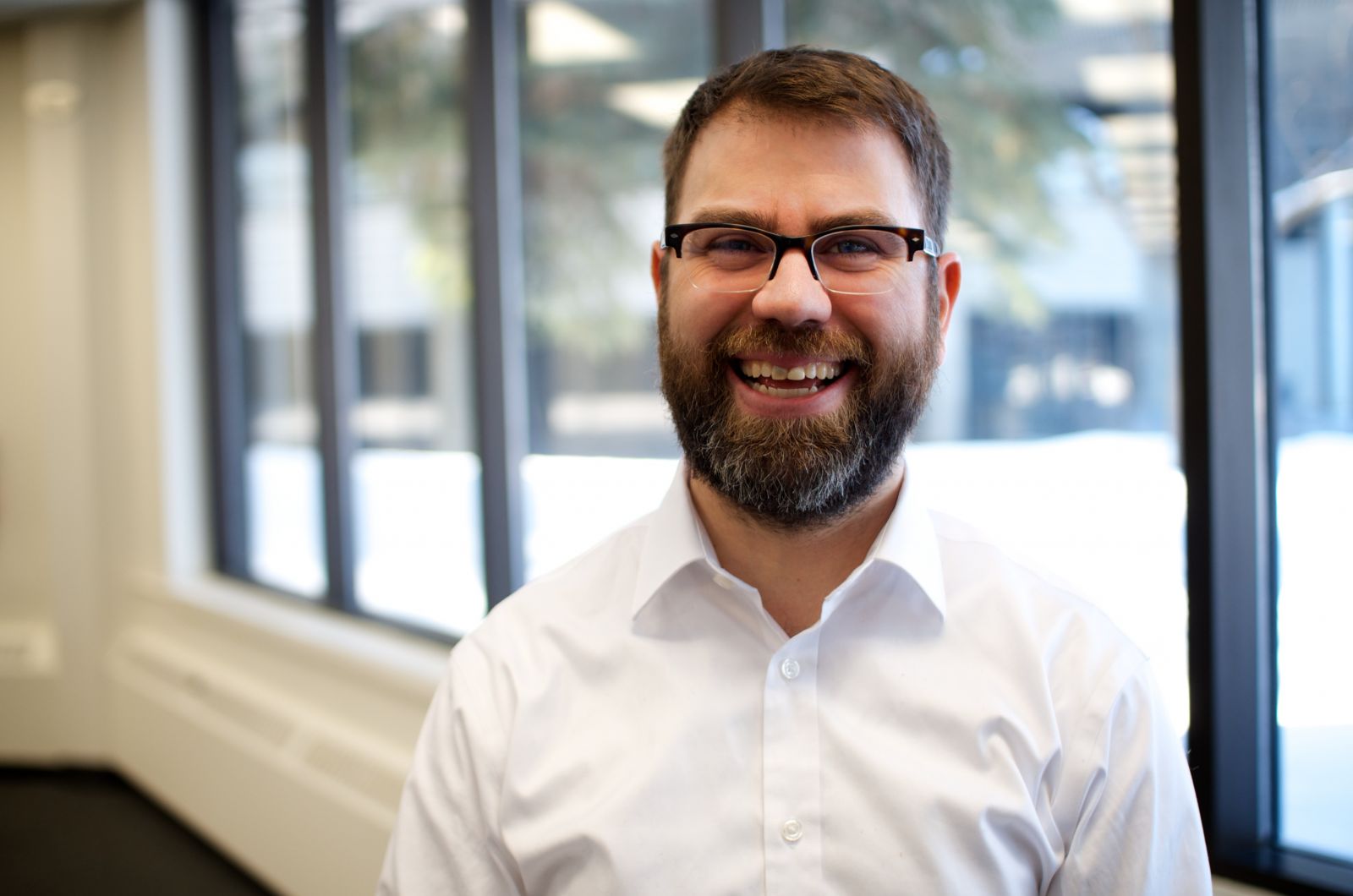 Managing Director, L-Spark
Ottawa, Ontario
Patrick White is a seasoned executive in the high tech sector with significant experience in startups, entrepreneurship, and business development. Patrick comes from a long history with Wesley Clover International, acting as the point man on several projects aimed at enhancing research and innovation in the Ottawa region. Patrick also actively represented the company at key industry events and consultations, and was responsible for media funding applications. An entrepreneur himself, Patrick founded Brookstreet Pictures, whereby he managed all the financial and staffing aspects of the business, as well as coordinated all sales and distribution channels. As Director of Operations, Patrick will ensure all services are delivered at a high standard, and will actively support the overall achievement of the business objectives of L-SPARK and its affiliated startups.
Director of Marketing, L-Spark
Ottawa, Ontario
Jamie leads marketing for Canadian SaaS Accelerator, L-SPARK and is most passionate about developing Canada's tribe of SaaS entrepreneurs into globally competitive companies! Jamie launched L-SPARK as a member of the founding team in 2015 and has since supported 36 portfolio companies in raising over $24M in angel and venture capital funding to date.

Most recently Jamie founded SaaS North- Canada's first conference designed to connect 1000+ technology founders, investors and executives to learn, network and grow over a 2 day annual event in Ottawa, Canada. The conference boasts a lineup of local and international experts including executives from Microsoft, Salesforce, SurveyMonkey, Hubspot, Hootsuite, Shopify and FreshBooks.
Executive Managing Director, L-Spark
Ottawa, Ontario
As the current CEO and co-founder of Skypoint Capital, a venture capital firm that specializes in telecom, Leo Lax brings with him to L-SPARK valuable experience as a practiced veteran of both the corporate and entrepreneurial sides of the telecom sector. Leo has also served as principal for each successive telecom fund. Before creating Skypoint, Leo was employed at Newbridge Networks as Assistant Vice President and member of the Chairman's Executive Council. In this role, Leo established and directed the Newbridge Affiliates Program (beginning in 1992) and was instrumental in the launch of 16 Newbridge affiliates. He also contributed to several Newbridge merger and acquisition activities taking place in Canada, U.S., U.K. and Israel. Leo gained hands-on experience in venture funds as founder and President of Severn Bridge Investments LP, a fund created to provide an opportunity for Newbridge employees to invest in the company's affiliates. Leo holds a Bachelor of Electrical Engineering degree from McGill University and a Master of Engineering degree from Royal Military College.
Partner, ScaleUP Ventures
Toronto, Ontario
Matt joined ScaleUP Ventures as a Partner from BDC where he led sourcing and investments in the IT Venture Funds Seed deals including Crowdriff, Sonder (Flatbook), Unsplash and Crew. Before this Matt raised the Seed and Series "A" round for Semiconductor startup GaN Systems which he joined after graduating from his MBA. Matt was an Analyst at Venture Capital firm Wesley Clover, best known as billionaire entrepreneur Terry Matthews investment group and was also the co-founder and CEO at JohnnyVoIP, a company that developed a web based VoIP application platform. He started his career at eighteen as the youngest Project Coordinator (Manager) at Newbridge Networks, working in the LMDS wireless group (now part of Alcatel Canada).
In addition to his Master of Business Administration from the Richard Ivey School of Business at Western University, Matt holds a Bachelors of Arts (Honours) in History and Economics from Carleton University.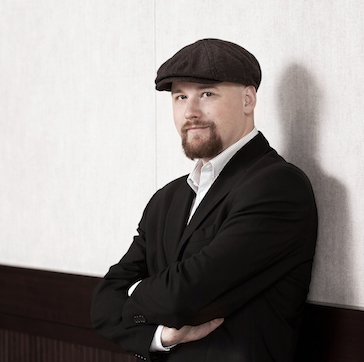 Director Innovation & Business Development, Manulife - John Hancock
Toronto, Ontario
Monisha is passionate about creating innovative solutions that address industry frictions. She has a broad experience across several financial service verticals including mutual fund investments, insurance, infrastructure financing and private equity. She has expertise in helping large financial services organizations pivot given environmental forces of change. She has successfully led multi-million dollar programs launching new products, developed national omni-channel strategies that focus on integrated human / digital interaction to support the future of retail banking and conducted 'soup to nuts' ideation and development of core transformational ideas for the financial services industry. In her current role at Manulife – John Hancock, Monisha brings new ideas to life by leveraging in-house incubators and partnering with start-ups. She holds a Bachelor in Mathematics from the University of Waterloo and graduated as a Palmer Scholar with her MBA from the Wharton School, University of Pennsylvania.
Promote your startup, vision or dream
online Pitch Challenge